When composing an Instagram post, the biggest pain is choosing the right hashtags. Learn how to find top Instagram hashtags with the Tailwind hashtag finder tool.
The Instagram app is definitely one of the top social media platforms out there. If you have a website and do not have an IG account you are missing out on a big piece of the action pie. But learning to use Instagram effectively can be hard unless you have a tool that helps you find the top Instagram hashtags, and the Tailwind Hashtag Finder is the right tool for the job.
After all, using the best hashtags for Instagram is how you will get discovered by new people and the best way to get new followers.
This post contains affiliate links, meaning that if you choose to click through and make a purchase, I will receive a small commission at no cost to you. I was also compensated to create this post, though all opinions are my own.
Get your Social Media Game On
One of my goals for 2018 was to learn and really master 1 or 2 social media platforms. I always used all of them blindly in the past but it was time to buckle down. I started with Instagram on my travel and recipe site and I now have a following of over 16k fans.
To keep growing my food and travel blog's referral reach, the next platform I chose to master was Pinterest. I finally signed up for Tailwind, an awesome Pinterest scheduler tool. Before Tailwind, my monthly views were at 53k. After only 8 weeks, my monthly viewers has skyrocketed to 229k.
I also looked into Tailwind's Instagram scheduling tool and they have the best Instagram hashtag generator tool I have seen yet. What's a hashtag? Basically, it is taking your main keywords and themes, sticking them all the words together, and putting a # hashtag sign before it. An example is a hashtag I use on all my IG posts, #cultureatz.
Try Tailwind for Free – Get 100 pins and 30 Instagram posts
Why use hashtags?
Using the most popular Instagram hashtags will help you get discovered by new potential followers and likers searching for the same topic. You will show up in the "latest posts" sections for anyone looking up a hashtag you used. If you are lucky and it does well, you might show up in the "top posts" section too.
Employing the most used hashtags should be at the core of your Instagram marketing tools. Talk about a great way to spread the love of your Instagram account!
How to Find Top Instagram Hashtags with Tailwind Hashtag Finder Tool
Gone are the days of guessing how to search hashtags for likes for Instagram. No more keeping a list of your social media hashtags, and copy/ paste them every time. I used to look at posts and copy what they had, hoping they were the top trending hashtags on Instagram. And my list got outdated pretty fast.
The Hashtag Finder tool in Tailwind has become a lifesaver and really helps me find the most popular hashtags for Instagram. Here is how it works:
as you write the text content, the tool will suggest existing matching hashtags.
the hashtag suggestions refresh automatically as you keep writing.
get a new list of hashtags for every new post scheduled.
you can shuffle and dismiss hashtags.
hover over any hashtag and see how popular it is.
save lists of your best-performing tags and just add a few fresh ones.
Watch my Tailwind Hashtag Finder tutorial video below…
Why use Tailwind as your Instagram Scheduler?
Although I engage actively with my audience on IG, using an Instagram scheduler is a massive time saver. I can plan my posts for a couple of weeks ahead and forget it. One of my favorite features is that you can upload your images directly from a desktop or use the app (IOS only for now).
Just create your post, write your content, use the Hashtag Finder, schedule when you want it to post. It will then be published automatically for you. To use the service, you must use the Instagram business profiles (free and easy to do on the IG app).

Other Tailwind Instagram benefits include:
SmartSchedule, which automatically chooses the best post times for your audience.
A Regram feature that lets you post any photo you find online using the Tailwind browser extension.
Great analytics and a quick glance at your Instagram profile's growth.
Auto Post from Instagram to Pinterest. Hit that "Amplify with Pinterest" box when scheduling an Instagram post and choose your board.
If you have a Tailwind Pinterest account > got to Publisher > Pin from Instagram, and use the button to schedule it to Pinterest.
I am a Tailwind customer and I am absolutely thrilled with them. It took a couple of years for me to bite the bullet but now I wish I had signed up much sooner. I highly recommend them as part of maxing out your social media presence and getting leads or clicks to your site.
Try Tailwind for Free – Get 100 pins and 30 Instagram posts
Each social account costs $15 per month. But if you get the annual plan, it comes out too $9.99 per month on the annual plan or $119 per year. A small investment.
And I have a 15$ bonus for you that you can apply to the Pinterest plan you choose. Get your 15$ bonus HERE.
If you enjoyed this article, please read the rest of my Better Blogging Tips series. Check out my previous articles where I discuss the importance of proper grammar and the 7 big mistakes bloggers should stop doing right away.
PIN IT HERE FOR LATER!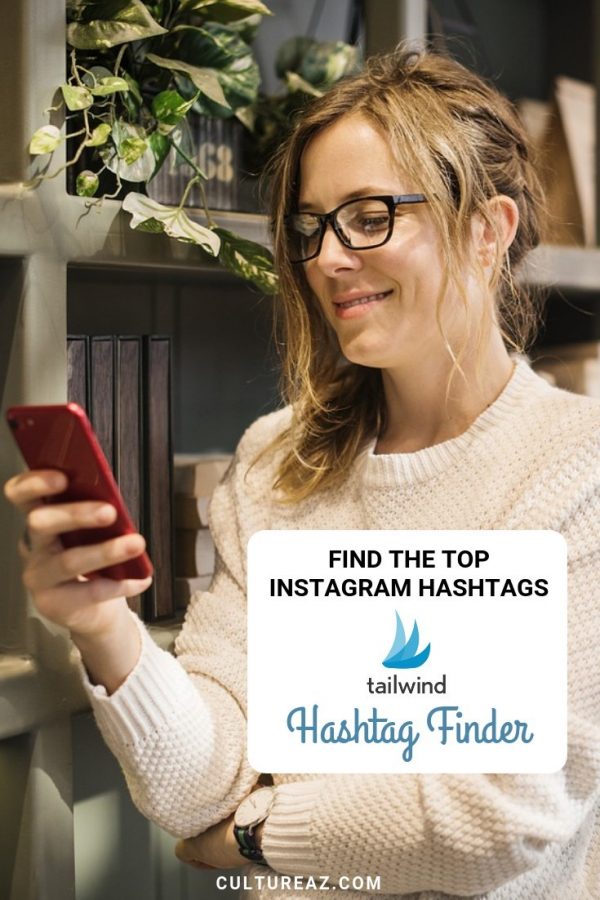 More from the Better Blogging Tips series: